Table of Contents:
Choosing a Portable Kayak
Why Choose a Portable Kayak?
Kayaking is easily one of the most loved water sports! In the right conditions, it is simple enough for almost anyone to enjoy. For years, kayaking used to only be accessible to those that lived near the water and the means to get it there. Trailers, car roof racks and storage units get expensive. Townhouse, Apartment and Condo living made it difficult for people to be able to head out to the water for early morning adventures on the water because they spent half their morning driving to a storage unit, hooking up a trailer or loading it up on top of their car and driving back to their destination. Now, with the introduction of portable kayaks, anybody can become a kayaker!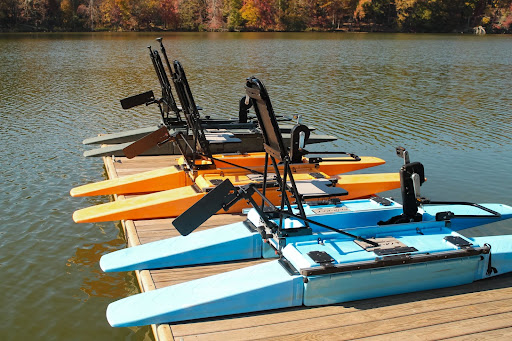 Thankfully, modern technology has allowed for the invention of portable kayaks. There are inflatable, foldable, modular kayaks and more. Depending on how, where, and with whom you are planning on kayaking, there are endless options of portable kayaks to choose from. Most portable kayaks focus on being easily storable and transportable… However, some portable kayaks such as the Flip-Kat™ go above and beyond just that. Many of the portable kayaks on the market offer advanced features that make them more desirable than some of the most expensive traditional kayaks. Best of all, portable kayaks can help more outdoor enthusiasts enjoy nature than ever before.
Storability
On average, traditional kayaks are at least ten feet long and 24" to 36 + inches wide . For those that live in small houses, condos, apartments etc, this just isn't feasible. The choice would be to leave it in everybody's way along a hallway or pay to keep it in a storage unit. Neither option is very optimal. Thanks to portable kayaks, you do not need to live in a large house with a garage or outdoor shed to own a kayak. Your big decision comes down to selecting either a folding kayak, inflatable kayak, or modular kayak. Most folding kayaks on the market have a frame that pairs with an outer skin to create a portable kayak. Over the years, folding kayaks have come a very long way to make the process even simpler yet more advanced. There are now folding kayaks that come fully assembled and simply fold up into a small, portable vessel. Inflatable kayaks all rely on air chambers that inflate to create a structured kayak, then deflate so they can be folded up, similar to air mattresses. Modular kayaks are made up of rigid pieces that can connect to build a traditional kayak or multi-person kayak. The smaller pieces make the kayak easy to store and transport. Portable kayaks give people with less storage more options.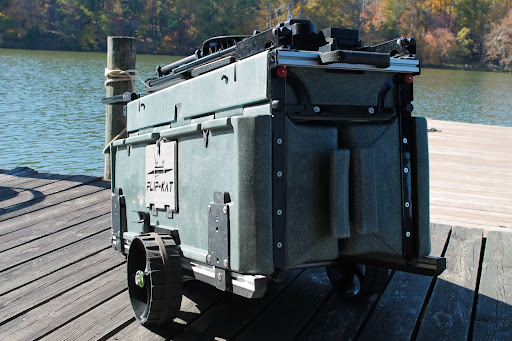 Portability
Traditional kayaks are known to be large and cumbersome, limiting how you can transport them. Many people naturally associate kayaking with those who live on the waterfront because they are difficult to carry long distances. Besides carrying them to the water, they are also a challenge to transport with a vehicle. If you don't have the proper rack system, trailer or truck and don't live at the water's edge, your kayak will probably end up collecting dust in your garage. However, if you invest in a portable kayak, you do not need to live near the water to have fun. Now, you can easily take your fold up kayak, head down the elevator, slide it into the back of your vehicle, drive it to your desired destination, unfold it, and paddle/pedal off!
Options
Traditional and portable kayaks come in a myriad of options to suit your style. From small beginner kayaks to large expedition and sporting kayaks. Just like with traditional kayaks portable kayaks have trade offs depending on your intended usage. For example an inflatable kayak can be extremely compact and relatively lightweight but can be easily damaged and leave you deflated. Modular kayaks are more robust, but can be bulky and may require water tight seals and longer set up times. There are several different types of folding kayaks. Some use a frame with an external skin, folded corrugated plastic or rotomolded polyethylene similar to a traditional kayak. All of these have their place, but some, such as the Flip-Kat™ offers almost all if not more features and versatility than a traditional kayak. For example, the Flip-Kat™ is the only portable Kayak to have a built-in pedal drive. Whatever your skill level and desired conditions are, there is a kayak for you.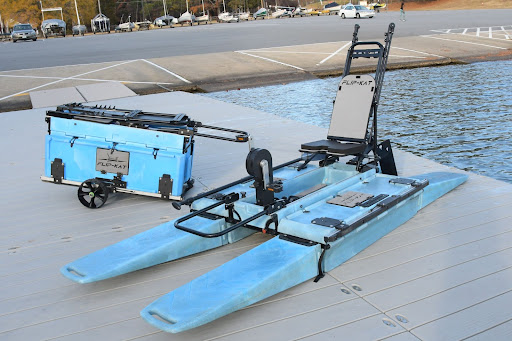 Stability
All kayakers want their purchase to be stable. In order to select the perfect kayak that will not leave you dumped unexpectedly in the water, you must know your skill level and desired conditions. Sit-on-top kayaks generally rely on sheer size and width for stability in comparison to a Sit inside kayak where stability can vary greatly based on the skill of the user. For example; advanced paddlers know how to keep their long, narrow day touring or expedition kayaks upright in waves, On a sit on top kayak a beginner may be able to stand up and fish in calm water with ease compared to a Sit in kayak. Thankfully, some portable kayaks like the Flip-Kat™ have been developed to be stable and inclusive for all skill levels.
Technology
Kayak technology has been progressing at an unbelievable rate. If you are not a huge fan of paddling, you can now pedal or even jet around with an electric motor like The Bixpy. If you have fishing, photography or a day's worth of food on the water with you, there are kayaks with ample storage. This goes for portable kayaks as much as it does for traditional kayaks. Whatever your destination there is a portable kayak option for you!
CreatingOutdoors Enthusiasts
Portable kayaks allow more people to experience the outdoors than ever before. A fisherman who is normally stuck to the bank because they lack the ability to transport/store a traditional Kayak. Can now take advantage of a portable kayak and finally get out on the water to catch the fish they could never reach. Portable kayaks also allow the outdoor enthusiast to transport the kayaks to places they could normally never reach. That lake on the mountain suddenly becomes accessible! Hunters can take advantage of the same benefits! A long (loud) walk into your favorite spot turns into a quick (quiet) trip down the lake or river. Once there pull your kayak out of the water, find your spot, and get set up. If you're a duck hunter, you can hunt directly from the water. You don't need to set up a blind before you get a portable kayak that will become one! With a portable kayak anyone can be an outdoor enthusiast and take their love of nature to the next level.
Buy the Best Portable Kayak on the Market Today!
Normally with kayaks, you have to pick and choose a few factors that matter most to you. The creators of the Flip-Kat™ (Fast Launch Integrated Portable Kayak with Catamaran Hulls) refused to settle for less so they created the best portable kayak on the market! The Flip-Kat™ offers a fantastic mix of features that make it great for all demographics. If you want to capitalize on all of the benefits of kayaking, the Flip-Kat™ is your kayak!
The Flip-Kat™ is a folding kayak that folds up to fit in a standard closet. It's fully-assembled with the pedal system inside the kayak so forget about having to unfold a metal frame and try to cover it with a skin, inflating and deflating your kayak or building your kayak with modular plastic sections. The Flip-Kat™ folds up into a compact box with exposed wheels and built-in handle for easy transportation. It's compact enough to fit two inside most SUVs, two to six in the bed of a truck, or up to two on the hitch rack system, so make sure to bring your friends along too!
After unfolding the Flip-Kat™, it ends up being over 11 feet long with its catamaran hulls. It also has a 4 foot wide deck, adding to the unmatched stability. This means there is little chance of flipping over when you're up and down while fishing or hunting. The center cockpit has both a chair and leaning post with over 250 adjustable positions for sitting or standing. The chair and leaning post is positioned above the hulls for a dryer kayak ride. However, if you're hot and want to jump in, the Flip-Kat™ has a simple pull-down step system for you to get back on board. If you'd prefer to stay dry but don't want to be in the direct sun, the Flip-Kat™ has a telescoping wide open canopy accessory for shade(great for unobstructed fishing).
One of the best features of the Flip-Kat™ is the integrated whisper quiet pedal drive. Its unique kick up prop shaft is designed to pop up and over when encountering obstructions like rocks and logs going through shallow water so that there's never a need to stop. Other kayaks require you to reroute or remove the pedal system when going through such conditions. If you want to sit or stand but not pedal, the Flip-Kat™ also gives the option to attach a Bixpy electric motor that can be used alone or simultaneously with the pedal system.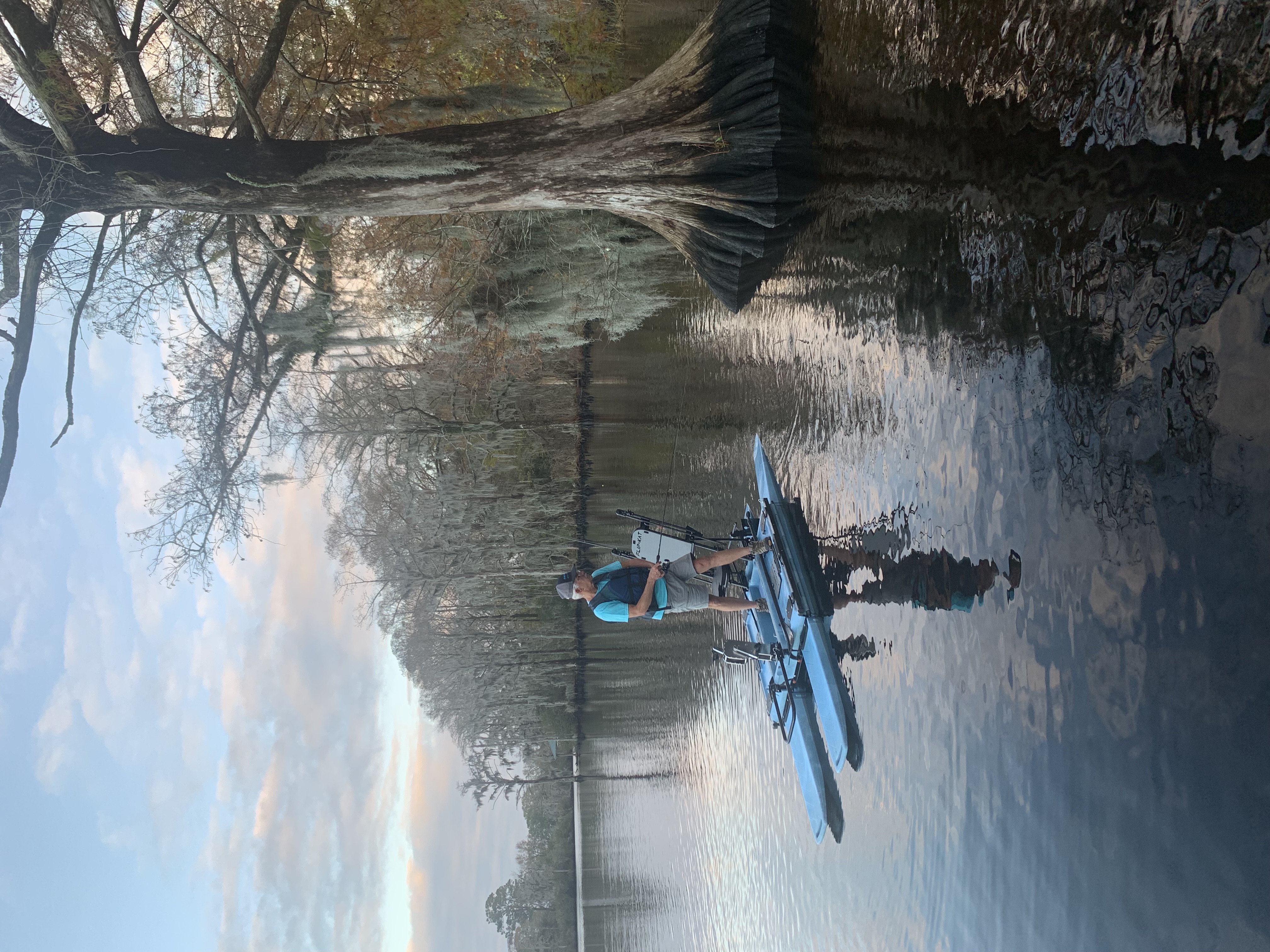 It's clear that no feature was overlooked in the creation of the Flip-Kat™ and we haven't even mentioned the built-in cup holder and tool caddy on the chair. This kayak was designed with ample storage, T-Trak, and plenty of places to put your fishing, hunting or recreational gear. There is something for everyone with the Flip-Kat™, leading it to be the best portable kayak on the market for kayak lovers, fishermen, hunters, and people young and old. Out of all the great options, the Flip-Kat™ is a storable, portable, and extremely stable kayak! It has almost all, if not more features than most traditional kayaks. The technology, such as the integrated whisper quiet pedal drive, makes the Flip-Kat™even more advanced than a traditional pedal kayak. You don't even have to be an experienced kayaker… As long as you love nature, the Flip-Kat™ is the right portable kayak for you!